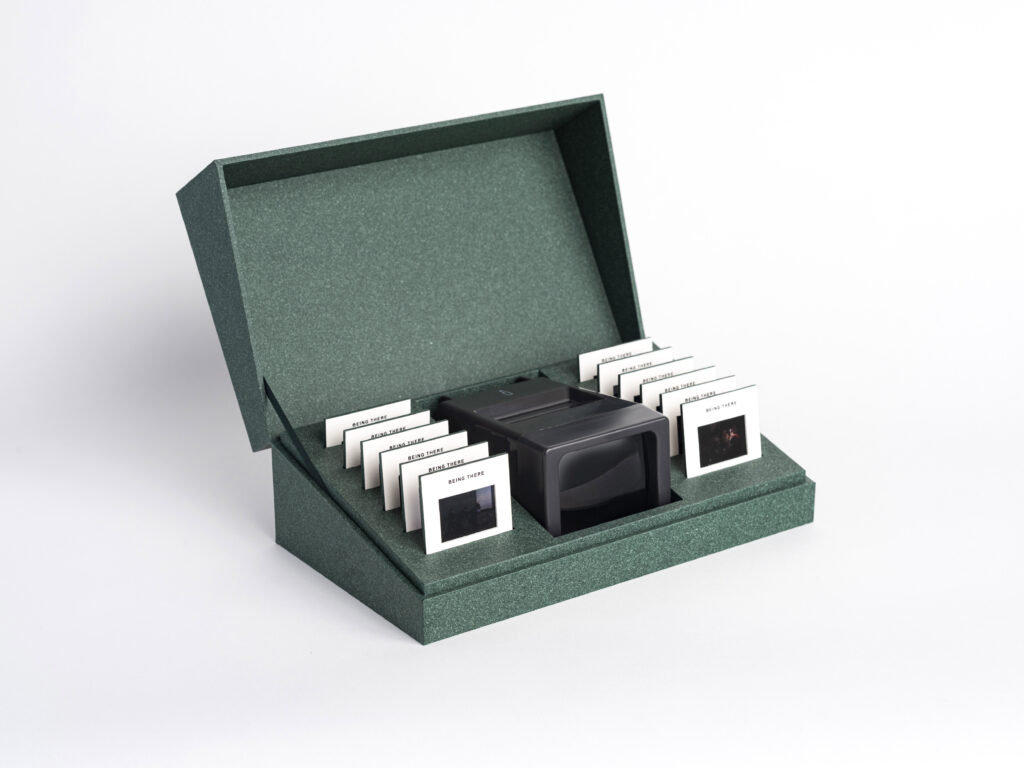 Omar Victor Diop & Lee Shul­man / The Anony­mous Project
Being There – The Green Box, 2023
coffret de 12 diapo­si­tives et vision­neuse manuelle
coffret 14,3 x 24,5 x 8 cm – 12 diapo­si­tives 5 x 5 x 0,25 cm – vision­neuse manuelle 12 x 8 x 7 cm
édition de 15 (+2EA)
© Omar Victor Diop & Lee Shulman, The Anonymous Project / Courtesy Galeries BINOME & MAGNIN-A, Paris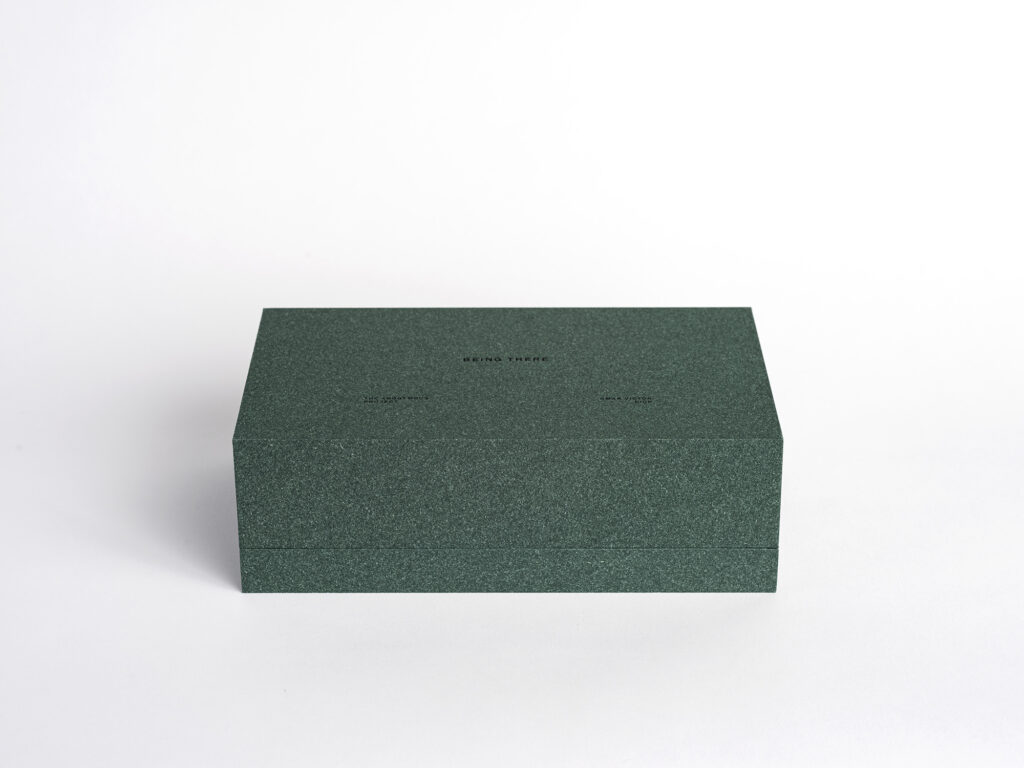 Omar Victor Diop & Lee Shul­man / The Anony­mous Project
Being There – The Green Box, 2023
coffret de 12 diapo­si­tives et vision­neuse manuelle
coffret 14,3 x 24,5 x 8 cm – 12 diapo­si­tives 5 x 5 x 0,25 cm – vision­neuse manuelle 12 x 8 x 7 cm
édition de 15 (+2EA)
© Omar Victor Diop & Lee Shulman, The Anonymous Project / Courtesy Galeries BINOME & MAGNIN-A, Paris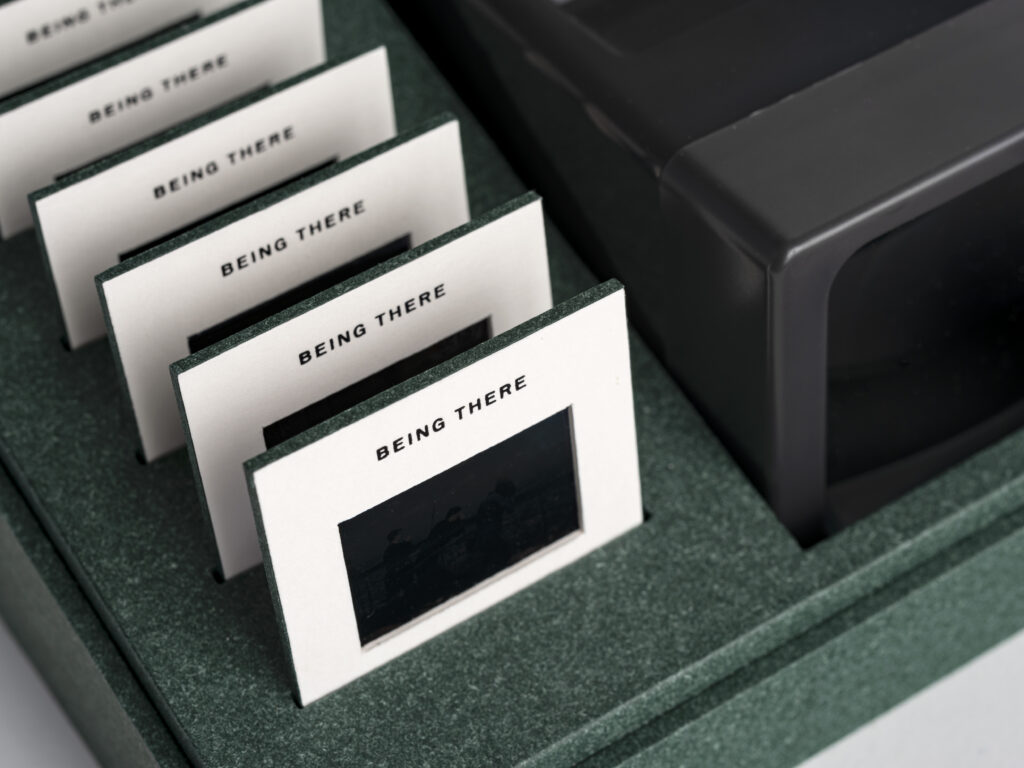 Omar Victor Diop & Lee Shulman / The Anonymous Project
Being There – The Green Box, 2023
coffret de 12 diapositives et visionneuse manuelle
coffret 14,3 x 24,5 x 8 cm – 12 diapositives 5 x 5 x 0,25 cm – visionneuse manuelle 12 x 8 x 7 cm
édition de 15 (+2EA)
© Omar Victor Diop & Lee Shulman, The Anonymous Project / Courtesy Galeries BINOME & MAGNIN-A, Paris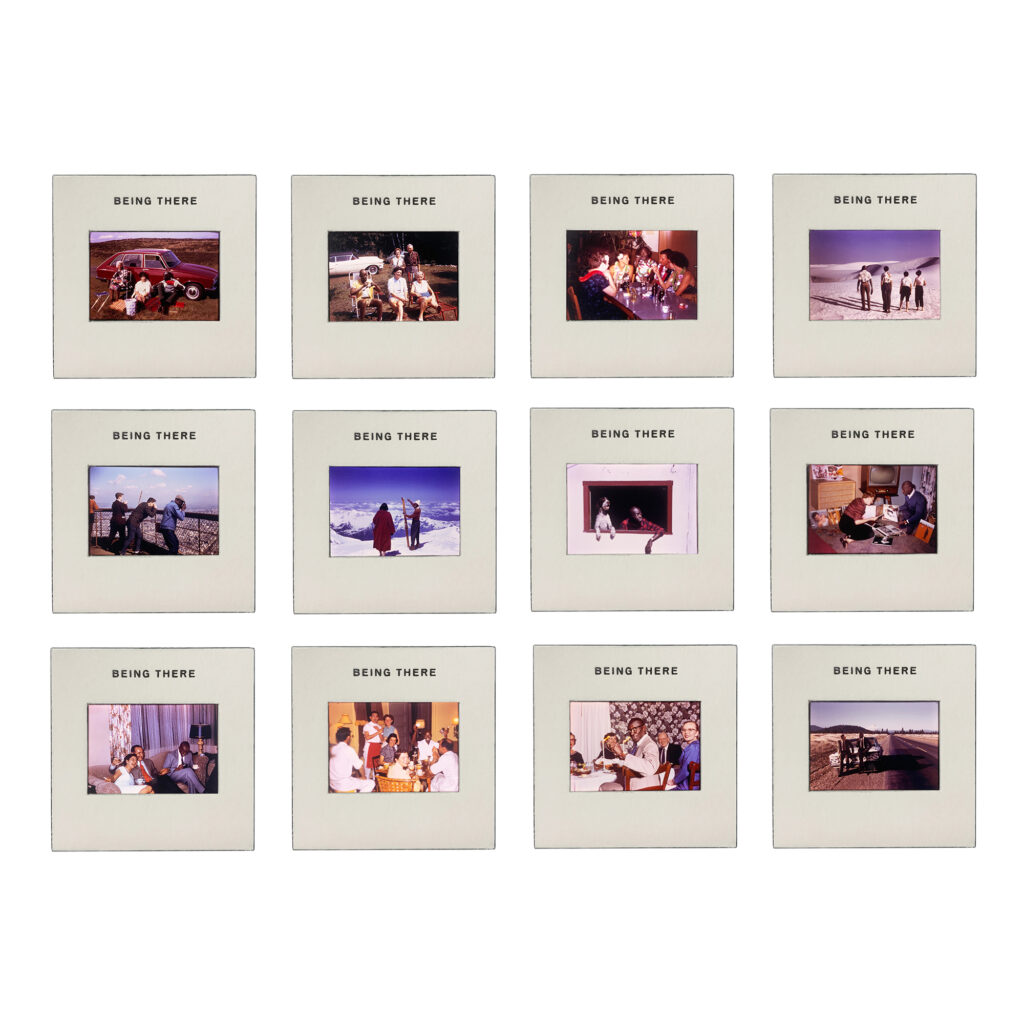 Omar Victor Diop & Lee Shulman / The Anonymous Project
Being There – The Green Box, 2023
coffret de 12 diapositives et visionneuse manuelle
coffret 14,3 x 24,5 x 8 cm – 12 diapositives 5 x 5 x 0,25 cm – visionneuse manuelle 12 x 8 x 7 cm
édition de 15 (+2EA)
© Omar Victor Diop & Lee Shulman, The Anonymous Project / Courtesy Galeries BINOME & MAGNIN-A, Paris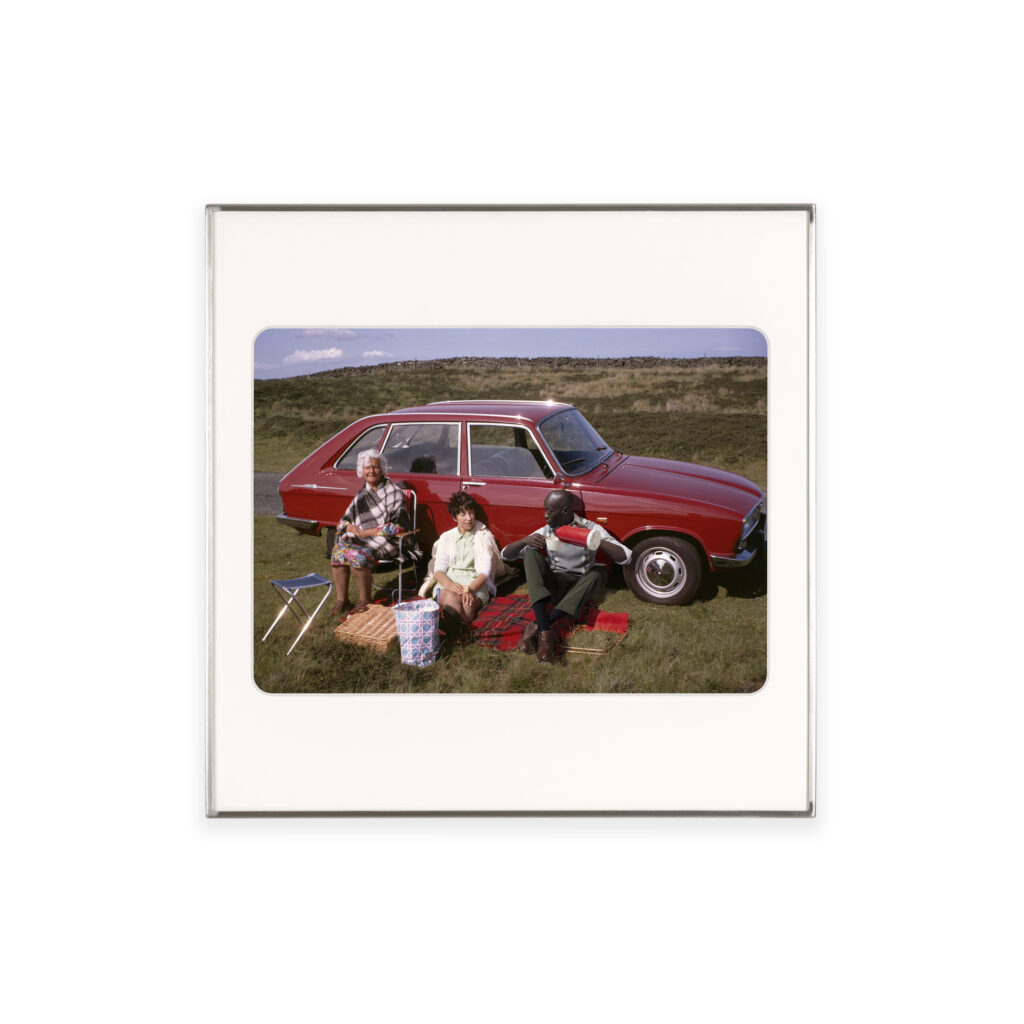 Omar Victor Diop & Lee Shul­man / The Anony­mous Project
Being There 04, 2023
impres­sion jet d'encre pigmen­taire sur papier Hahnemühle FineArt Baryta Satin
édition de 5 (+2EA) – 30 x 42,5 cm, enca­dre­ment 50 x 50 cm – épuisée
© Omar Victor Diop & Lee Shulman, The Anonymous Project / Courtesy Galeries BINOME & MAGNIN-A, Paris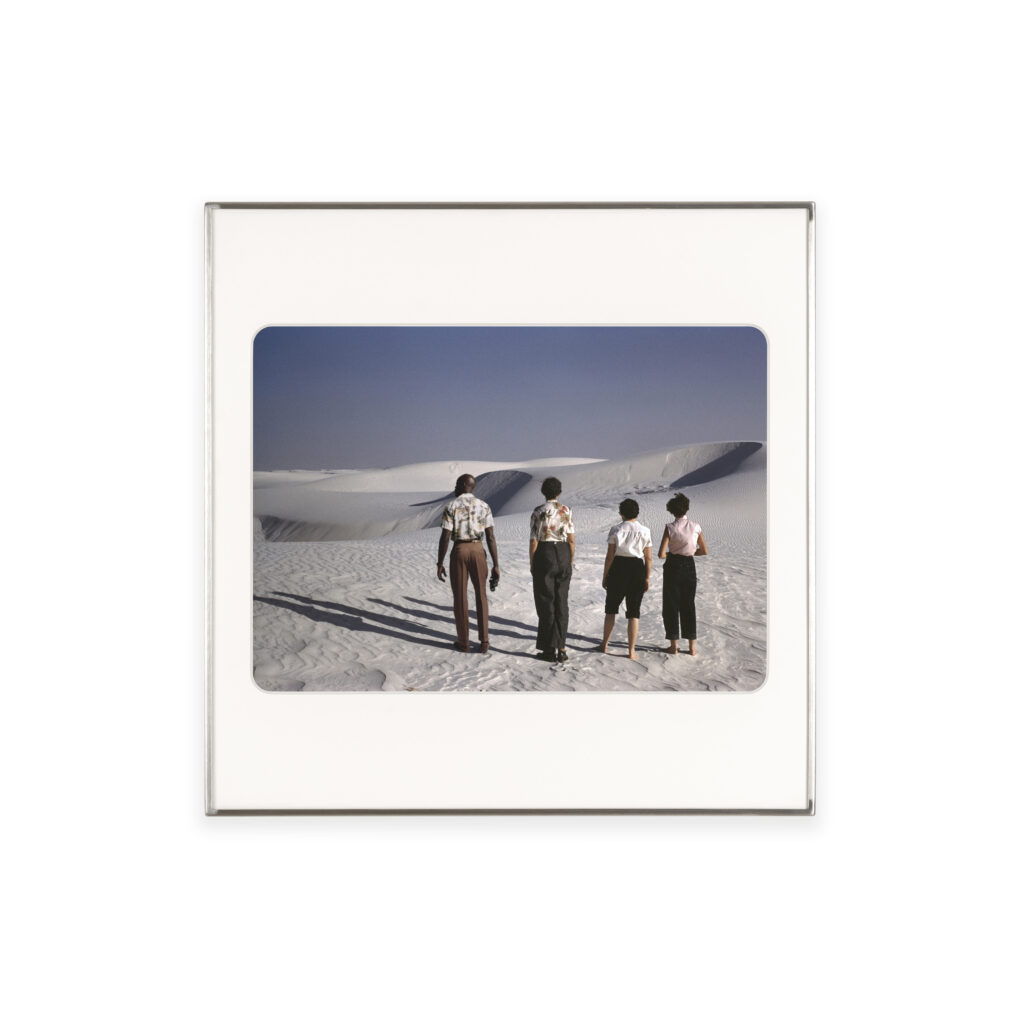 Omar Victor Diop & Lee Shul­man / The Anony­mous Project
Being There 11, 2023
impres­sion jet d'encre pigmen­taire sur papier Hahnemühle FineArt Baryta Satin
édition de 5 (+2EA) – 30 x 42,5 cm, enca­dre­ment 50 x 50 cm
© Omar Victor Diop & Lee Shulman, The Anonymous Project / Courtesy Galeries BINOME & MAGNIN-A, Paris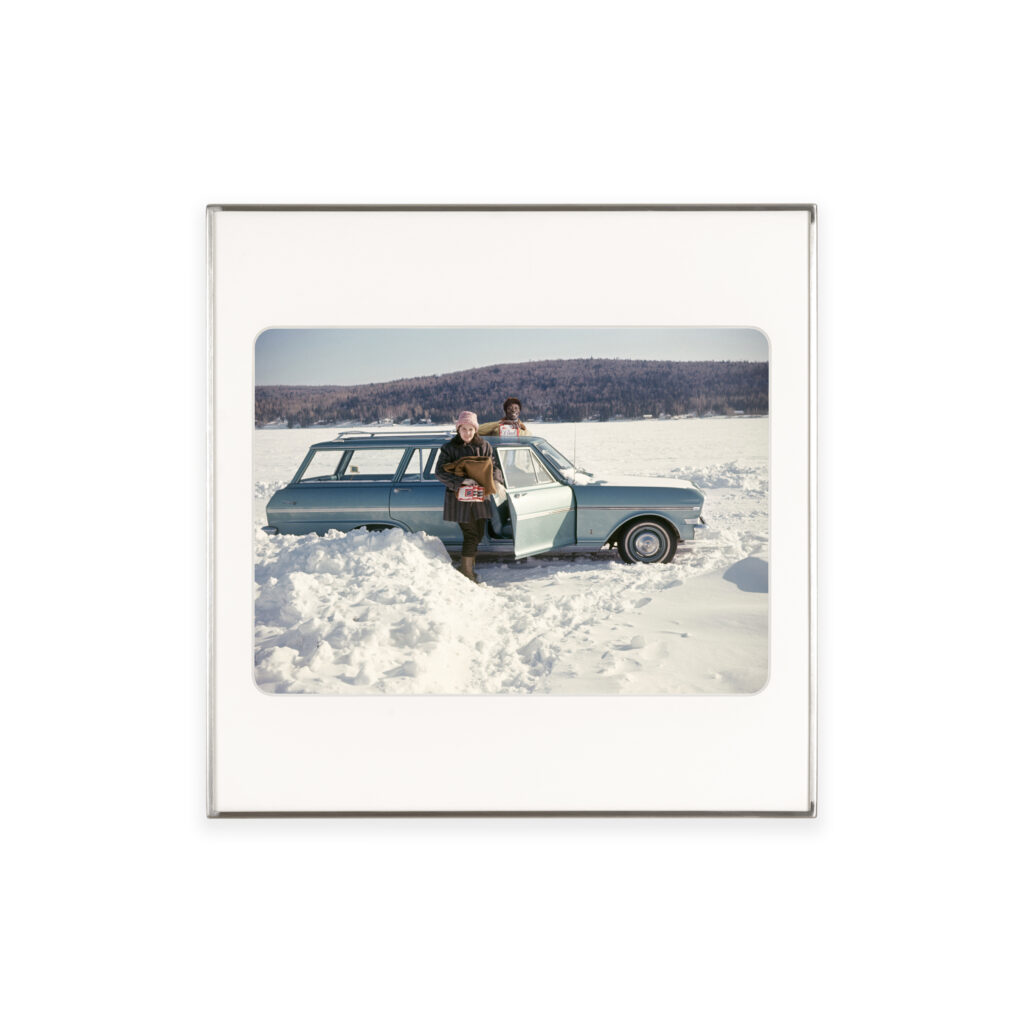 Omar Victor Diop & Lee Shul­man / The Anony­mous Project
Being There 20, 2023
impres­sion jet d'encre pigmen­taire sur papier Hahnemühle FineArt Baryta Satin
édition de 5 (+2EA) – 30 x 42,5 cm, enca­dre­ment 50 x 50 cm
© Omar Victor Diop & Lee Shulman, The Anonymous Project / Courtesy Galeries BINOME & MAGNIN-A, Paris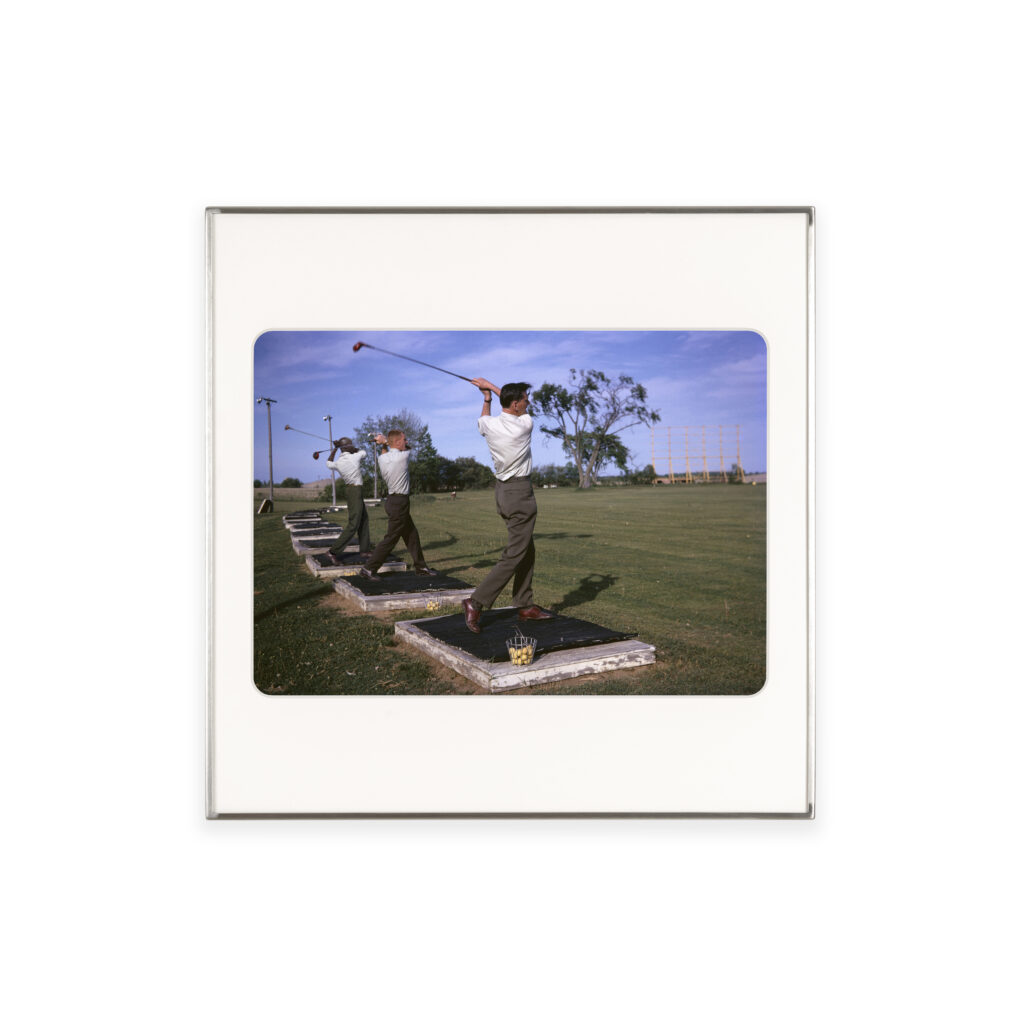 Omar Victor Diop & Lee Shul­man / The Anony­mous Project
Being There 26, 2023
impres­sion jet d'encre pigmen­taire sur papier Hahnemühle FineArt Baryta Satin
édition de 5 (+2EA) – 30 x 42,5 cm, enca­dre­ment 50 x 50 cm
© Omar Victor Diop & Lee Shulman, The Anonymous Project / Courtesy Galeries BINOME & MAGNIN-A, Paris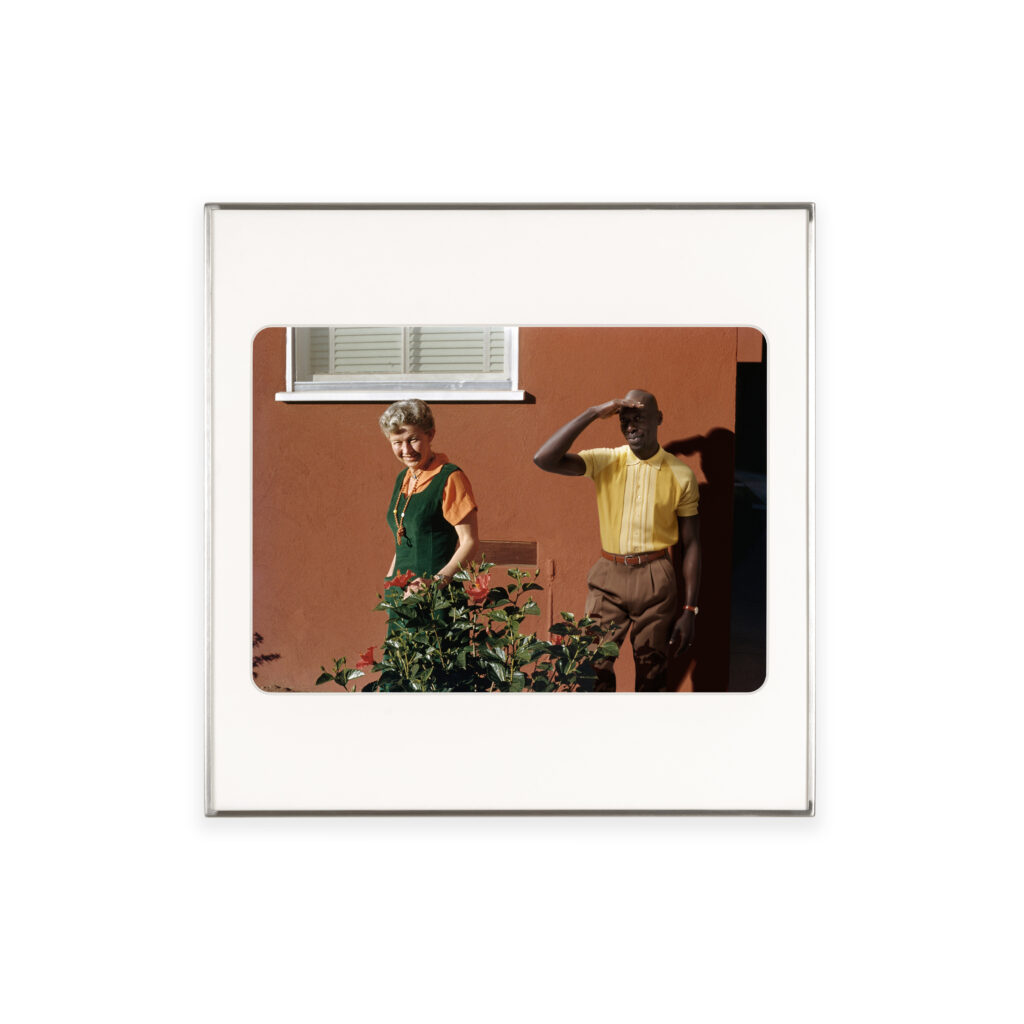 Omar Victor Diop & Lee Shul­man / The Anony­mous Project
Being There 32, 2023
impres­sion jet d'encre pigmen­taire sur papier Hahnemühle FineArt Baryta Satin
édition de 5 (+2EA) – 30 x 42,5 cm, enca­dre­ment 50 x 50 cm
© Omar Victor Diop & Lee Shulman, The Anonymous Project / Courtesy Galeries BINOME & MAGNIN-A, Paris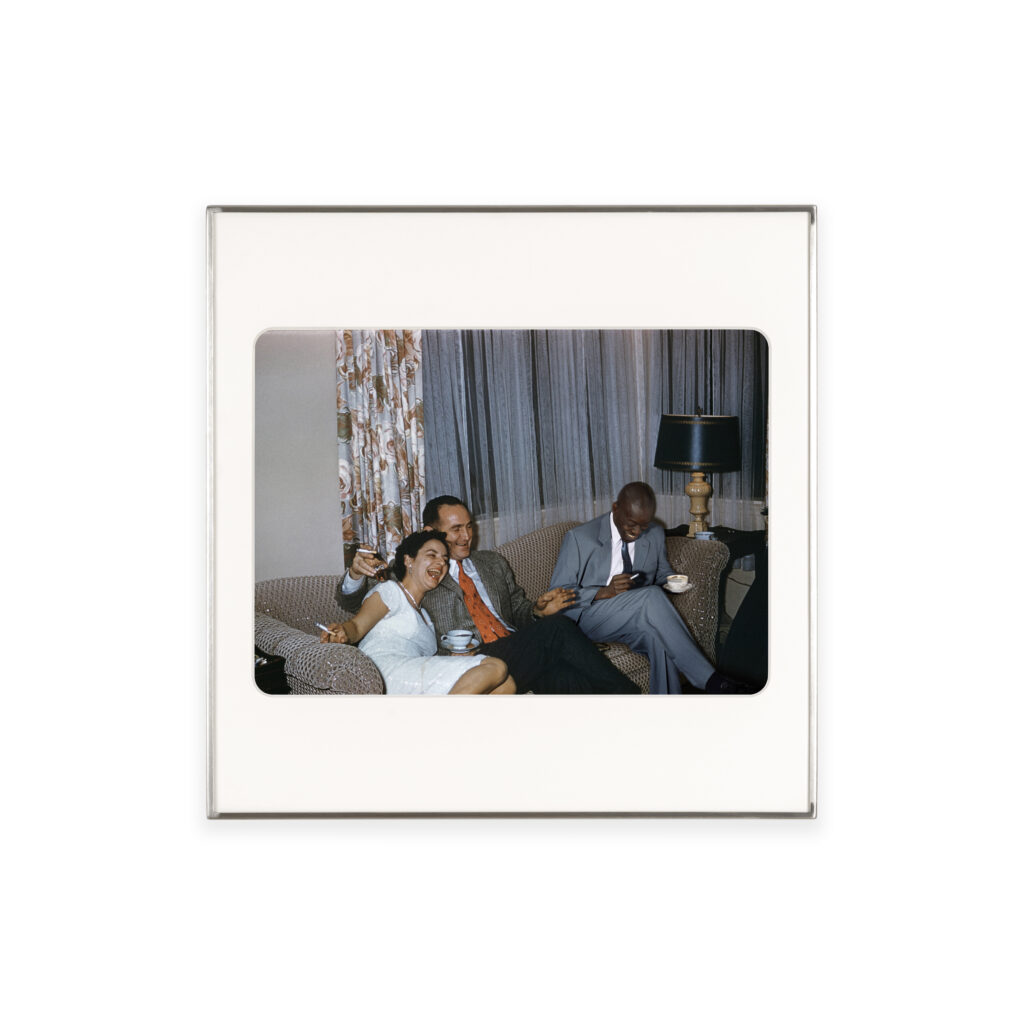 Omar Victor Diop & Lee Shul­man / The Anony­mous Project
Being There 42, 2023
impres­sion jet d'encre pigmen­taire sur papier Hahnemühle FineArt Baryta Satin
édition de 5 (+2EA) – 30 x 42,5 cm, enca­dre­ment 50 x 50 cm – épuisée
© Omar Victor Diop & Lee Shulman, The Anonymous Project / Courtesy Galeries BINOME & MAGNIN-A, Paris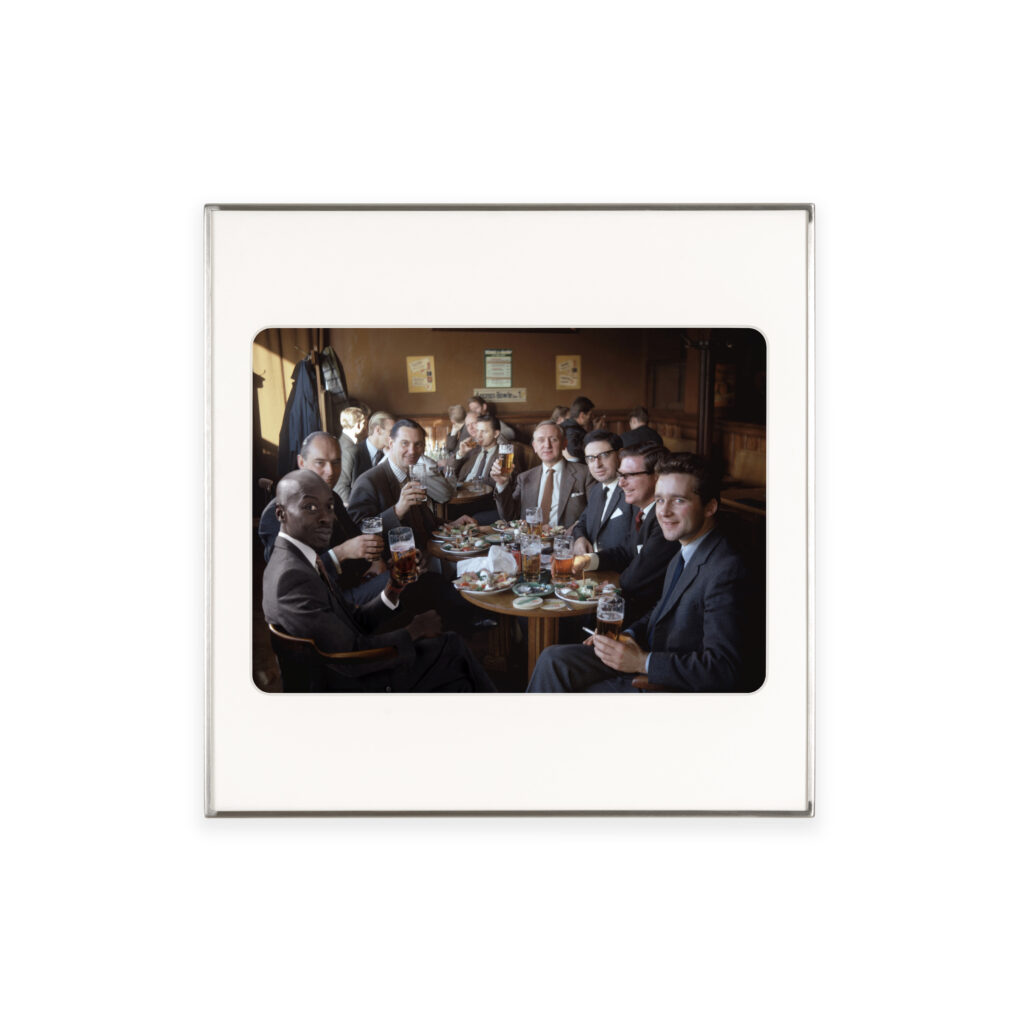 Omar Victor Diop & Lee Shul­man / The Anony­mous Project
Being There 44, 2023
impres­sion jet d'encre pigmen­taire sur papier Hahnemühle FineArt Baryta Satin
édition de 5 (+2EA) – 30 x 42,5 cm, enca­dre­ment 50 x 50 cm
© Omar Victor Diop & Lee Shulman, The Anonymous Project / Courtesy Galeries BINOME & MAGNIN-A, Paris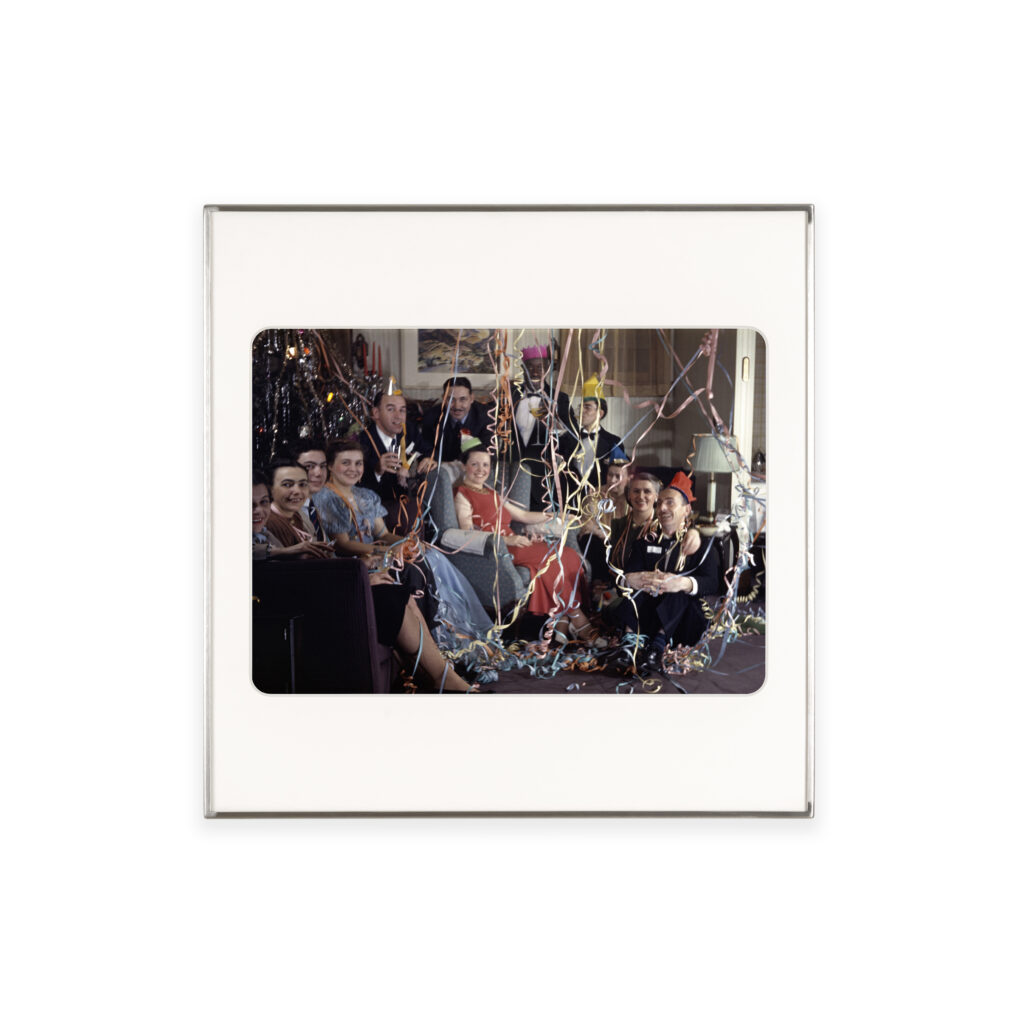 Omar Victor Diop & Lee Shul­man / The Anony­mous Project
Being There 47, 2023
impres­sion jet d'encre pigmen­taire sur papier Hahnemühle FineArt Baryta Satin
édition de 5 (+2EA) – 30 x 42,5 cm, enca­dre­ment 50 x 50 cm
© Omar Victor Diop & Lee Shulman, The Anonymous Project / Courtesy Galeries BINOME & MAGNIN-A, Paris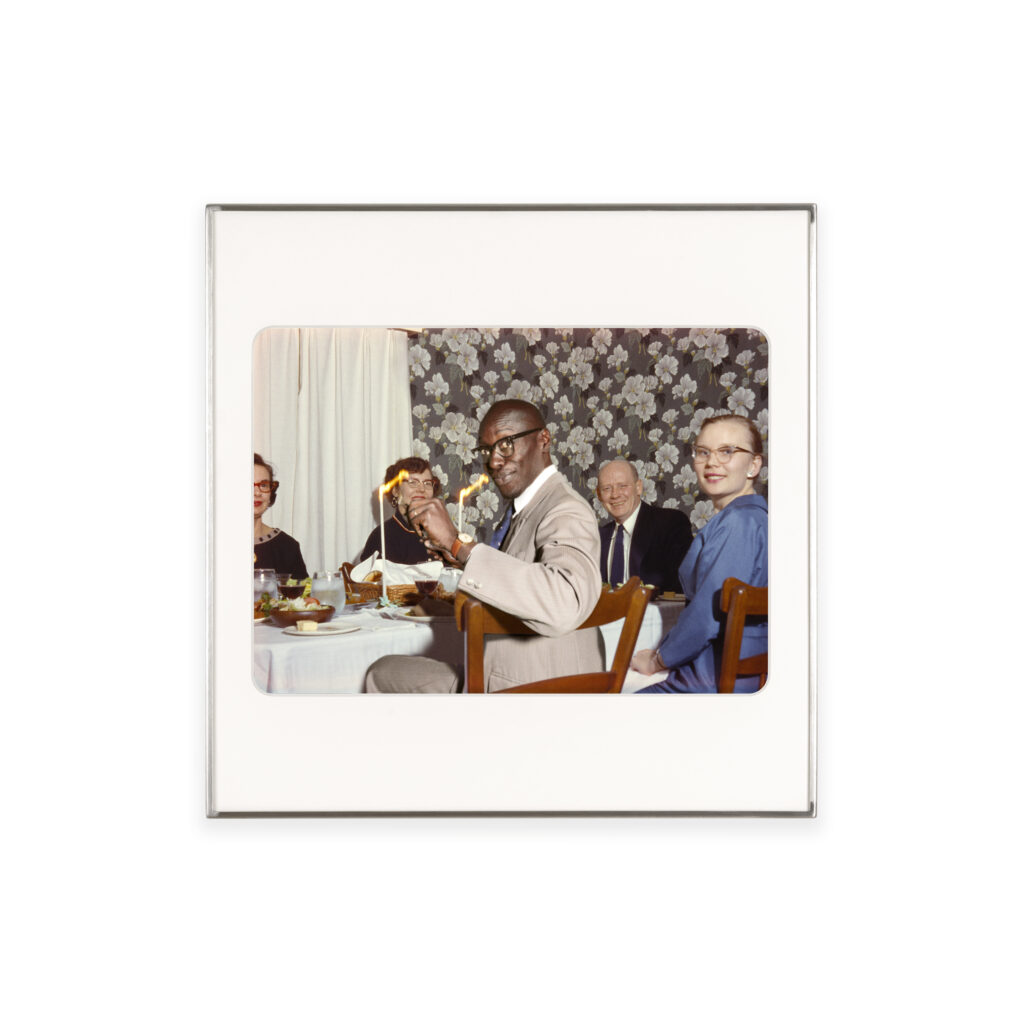 Omar Victor Diop & Lee Shul­man / The Anony­mous Project
Being There 54, 2023
impres­sion jet d'encre pigmen­taire sur papier Hahnemühle FineArt Baryta Satin
édition de 5 (+2EA) – 30 x 42,5 cm, enca­dre­ment 50 x 50 cm – épuisée
© Omar Victor Diop & Lee Shulman, The Anonymous Project / Courtesy Galeries BINOME & MAGNIN-A, Paris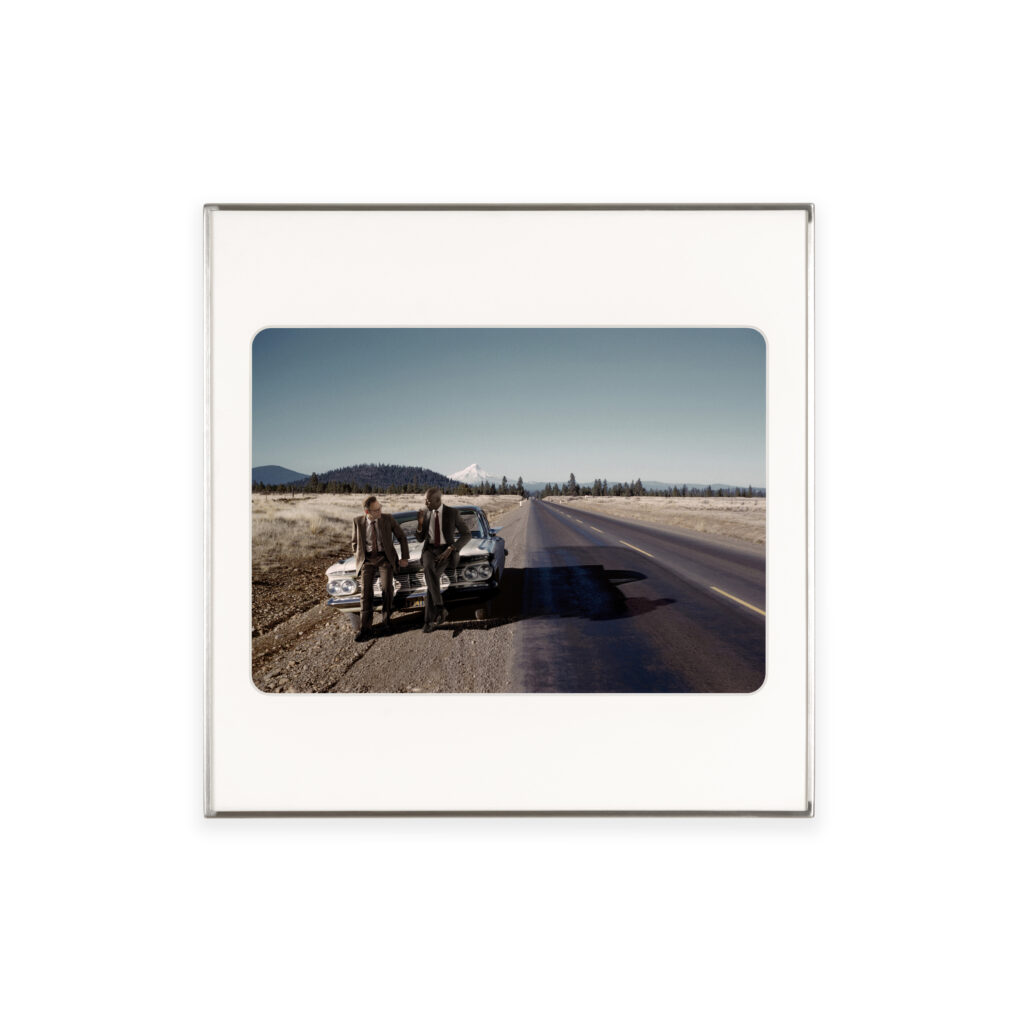 Omar Victor Diop & Lee Shul­man / The Anony­mous Project
Being There 55, 2023
impres­sion jet d'encre pigmen­taire sur papier Hahnemühle FineArt Baryta Satin
édition de 5 (+2EA) – 30 x 42,5 cm, enca­dre­ment 50 x 50 cm – épuisée
© Omar Victor Diop & Lee Shulman, The Anonymous Project / Courtesy Galeries BINOME & MAGNIN-A, Paris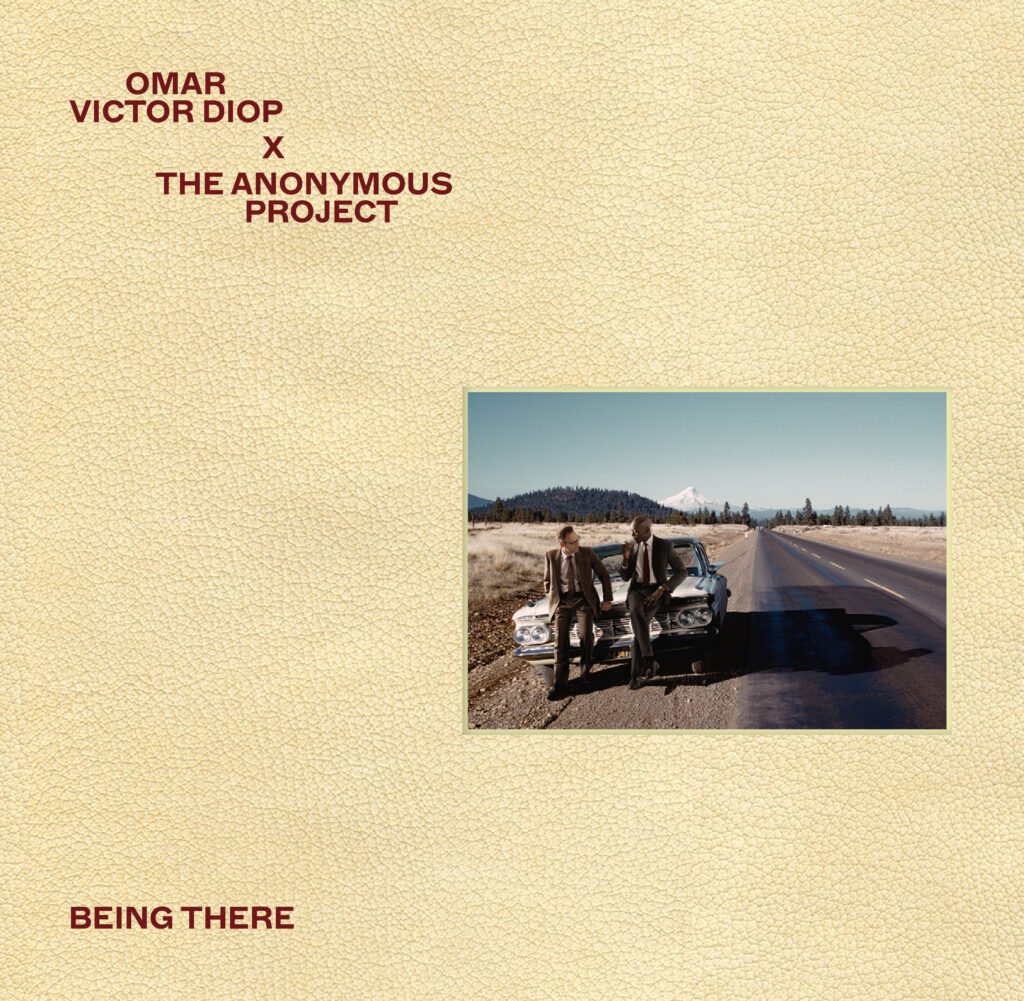 Omar Victor Diop x The Anony­mous Project Being there, éditions Textuel, 2023
De la rencontre de Lee Shulman / The Anonymous Project et d'Omar Victor Diop nait la série Being There, au croisement des univers des deux artistes.
Spécialiste de l'autoportrait, le photographe sénégalais s'immisce dans les images diapositives vernaculaires de la collection The Anonymous Project. Travail de mise en scène en studio et de remontage des images orchestré par Lee Shulman, la série revisite en une soixantaine d'œuvres les archétypes de la société des Trente Glorieuses. Ces photographies augmentées questionnent les fondements de notre société contemporaine. Being there en réparant l'absence ouvre une conversation sur notre histoire.
Les galeries Binome et Magnin-A, représentant respectivement l'un et l'autre artiste, s'associent pour dévoiler Being There à Paris Photo en 2023. Une collaboration inédite entre deux artistes et leurs galeries au soutien d'un projet fort, par ailleurs porté par la publication du livre éponyme aux éditions Textuel.
From the encounter between Lee Shulman / The Anonymous Project and Omar Victor Diop was born Being There series, at the crossroads of the two artists' universes.
As a specialist of self-portraits, the Senegalese photographer introduces himself into the vernacular slide images of The Anonymous Project collection. Work of staging and re-assembling of the images orchestrated by Shulman, the series revisits in about sixty works the archetypes of the Trente Glorieuses society. These augmented pictures question the foundations of our contemporary society. By repairing absence, Being There opens a conversation on our history.
Binome and Magnin-A galleries, who respectively represent both artists, associate so as to unveil Being There at Paris Photo in 2023. An unprecedented collaboration between the two artists and their galleries, in support of a powerful project, showcased in parallel in an eponymous publication at Textuel edition.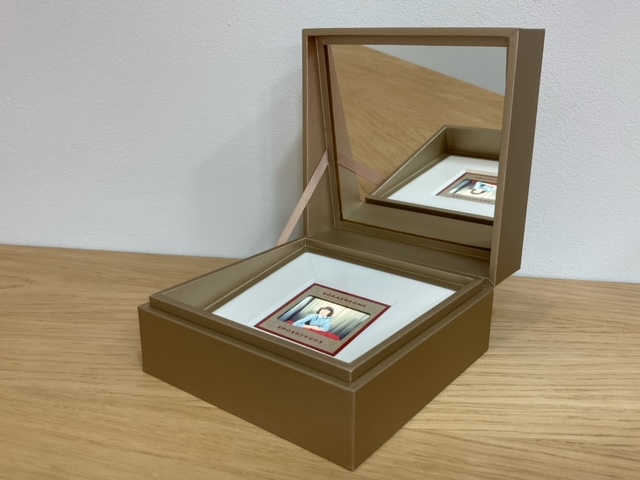 Lee Shulman & The Anonymous Project, Lady in blue (circa 1941-49), série Golden Memories, 2023
diapositive originale de la collection The Anonymous Project
coffret avec miroir, verre antireflet
dispositif de rétroéclairage, chargeur sans fil
pièce unique – 11,9 x 11,9 x 6,6 cm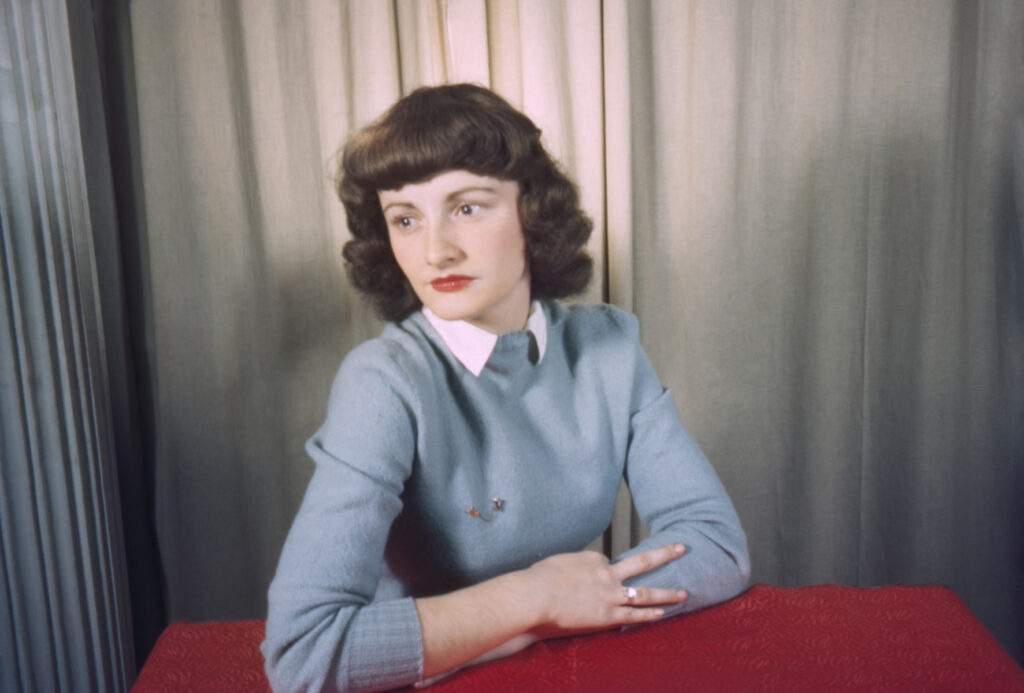 Lee Shulman & The Anonymous Project, Lady in blue (circa 1941-49), série Golden Memories, 2023
diapositive originale de la collection The Anonymous Project
coffret avec miroir, verre antireflet
dispositif de rétroéclairage, chargeur sans fil
pièce unique – 11,9 x 11,9 x 6,6 cm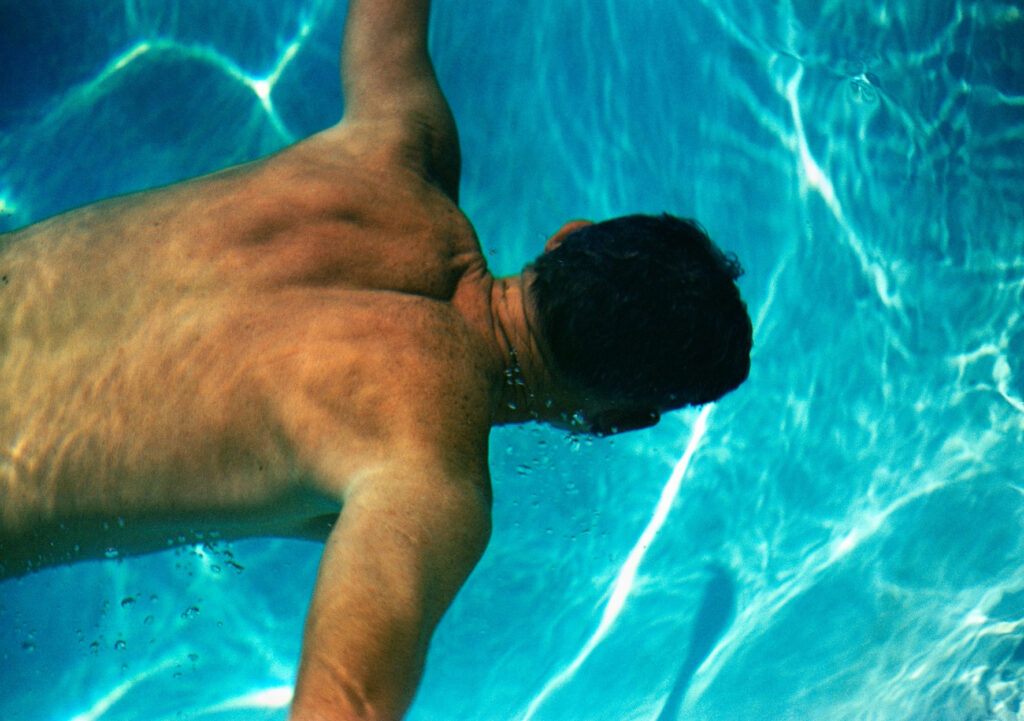 Lee Shulman & The Anonymous Project, Underwater (circa 1955-59), série Golden Memories, 2023
diapositive originale de la collection The Anonymous Project
coffret avec miroir, verre antireflet
dispositif de rétroéclairage, chargeur sans fil
pièce unique – 11,9 x 11,9 x 6,6 cm – vendue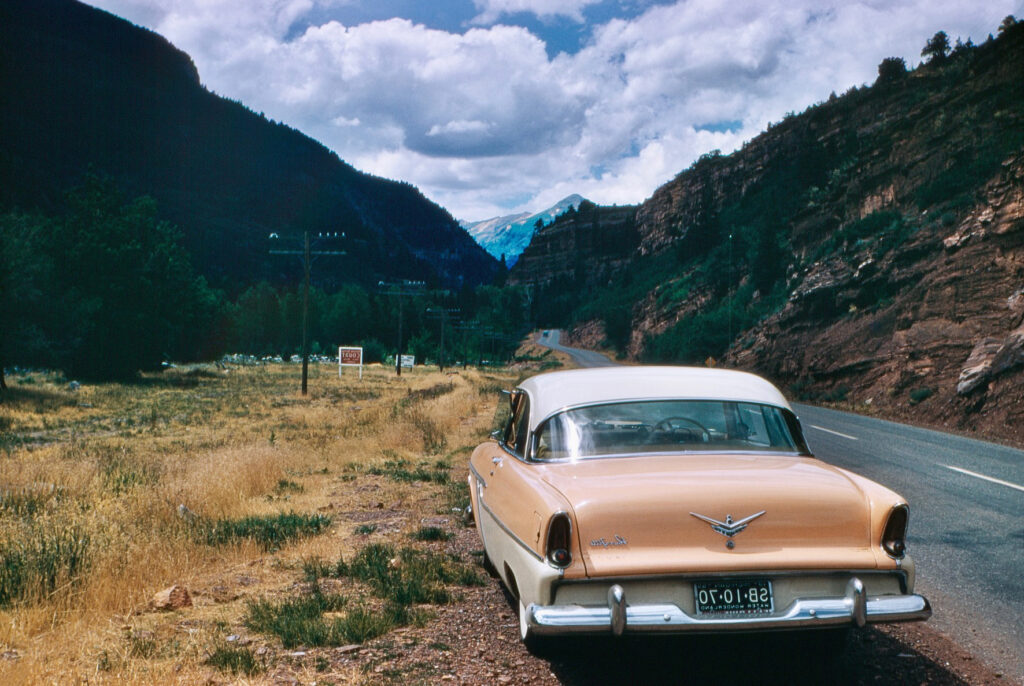 Lee Shulman & The Anonymous Project, On the road (circa 1950-55), série Golden Memories, 2023
diapositive originale de la collection The Anonymous Project
coffret avec miroir, verre antireflet
dispositif de rétroéclairage, chargeur sans fil
pièce unique – 11,9 x 11,9 x 6,6 cm – vendue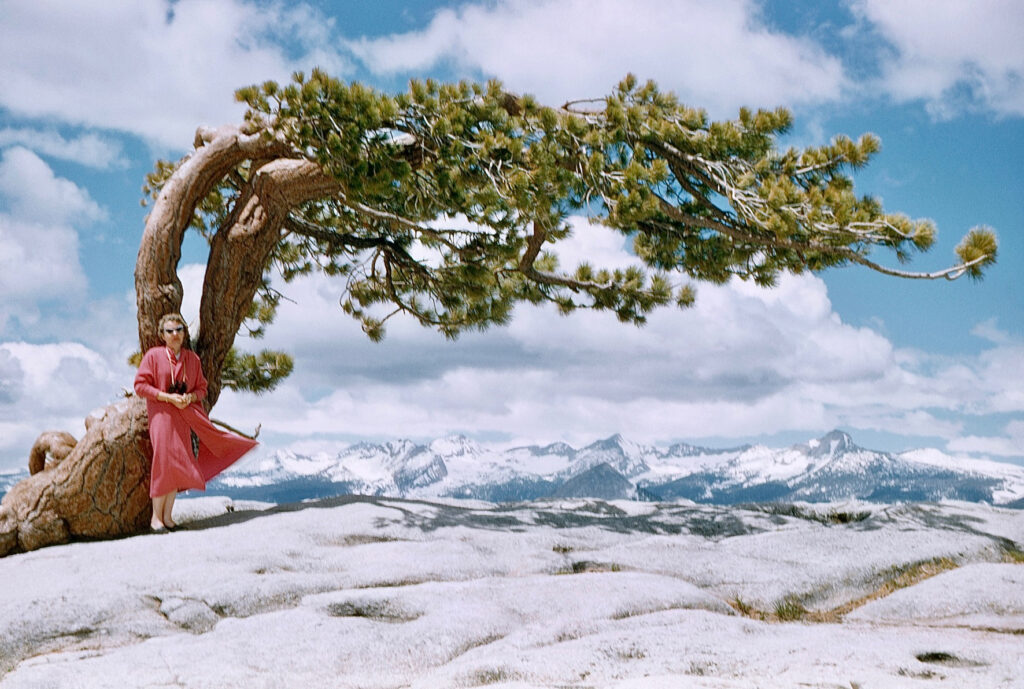 Lee Shulman & The Anonymous Project, Jeffrey Pine (circa 1950-55), série Golden Memories, 2023
diapositive originale de la collection The Anonymous Project
coffret avec miroir, verre antireflet
dispositif de rétroéclairage, chargeur sans fil
pièce unique – 11,9 x 11,9 x 6,6 cm – vendue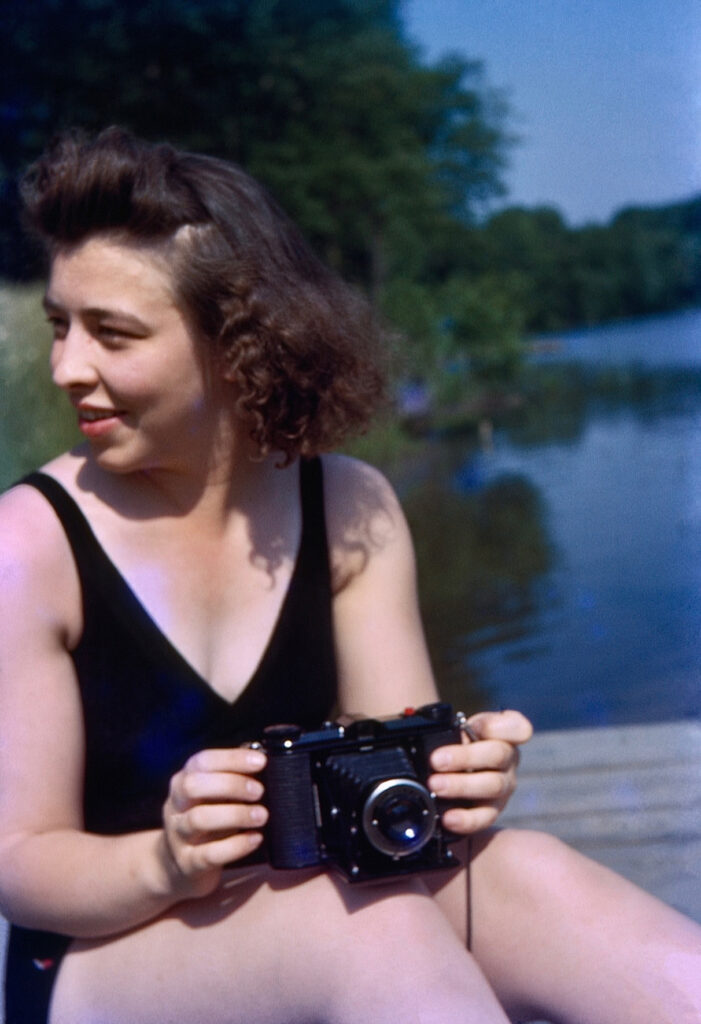 Lee Shulman & The Anonymous Project, Camera in hand (circa 1941-49), série Golden Memories, 2023
diapositive originale de la collection The Anonymous Project
coffret avec miroir, verre antireflet
dispositif de rétroéclairage, chargeur sans fil
pièce unique – 11,9 x 11,9 x 6,6 cm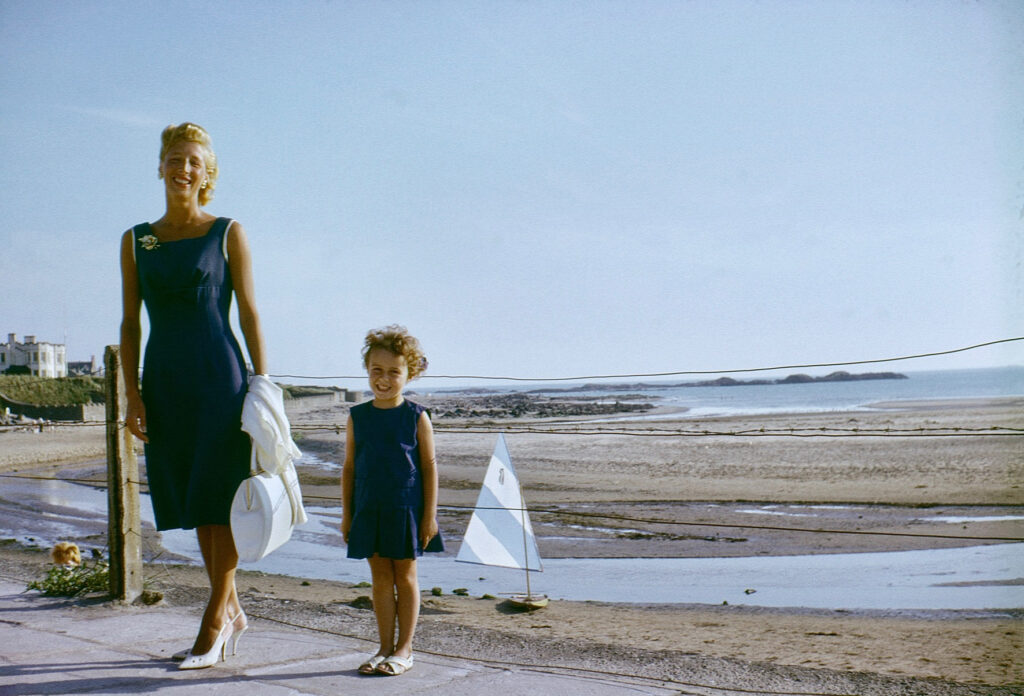 Lee Shulman & The Anonymous Project, By the seaside (circa 1950-55), série Golden Memories, 2023
diapositive originale de la collection The Anonymous Project
coffret avec miroir, verre antireflet
dispositif de rétroéclairage, chargeur sans fil
pièce unique – 11,9 x 11,9 x 6,6 cm – vendue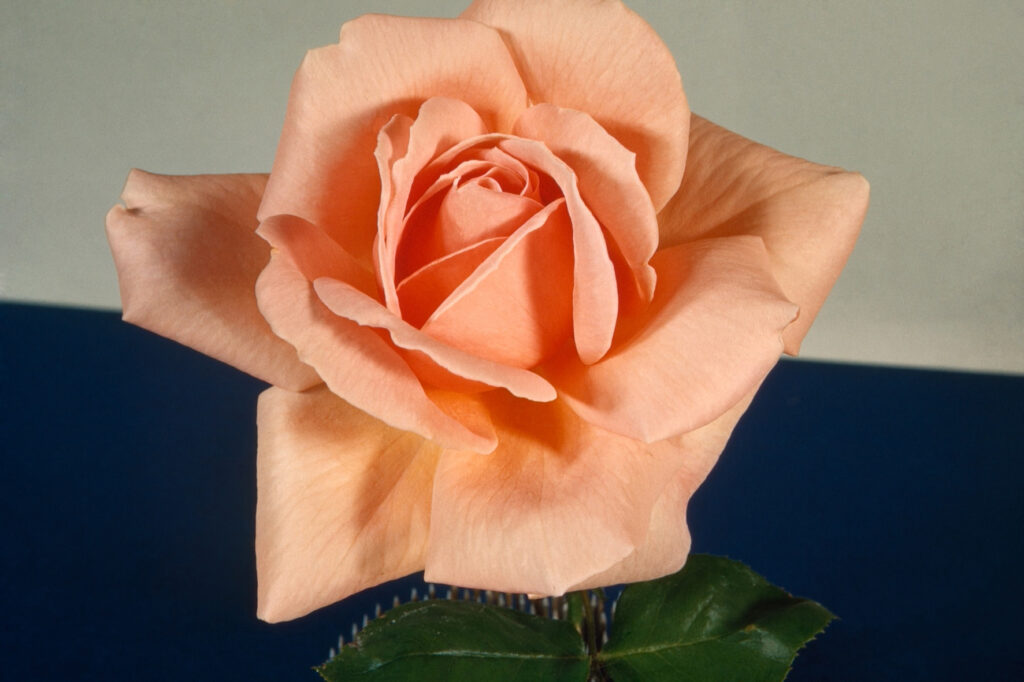 Lee Shulman & The Anonymous Project, Bouton de rose (circa 1950-55), série Golden Memories, 2023
diapositive originale de la collection The Anonymous Project
coffret avec miroir, verre antireflet
dispositif de rétroéclairage, chargeur sans fil
pièce unique – 11,9 x 11,9 x 6,6 cm – vendue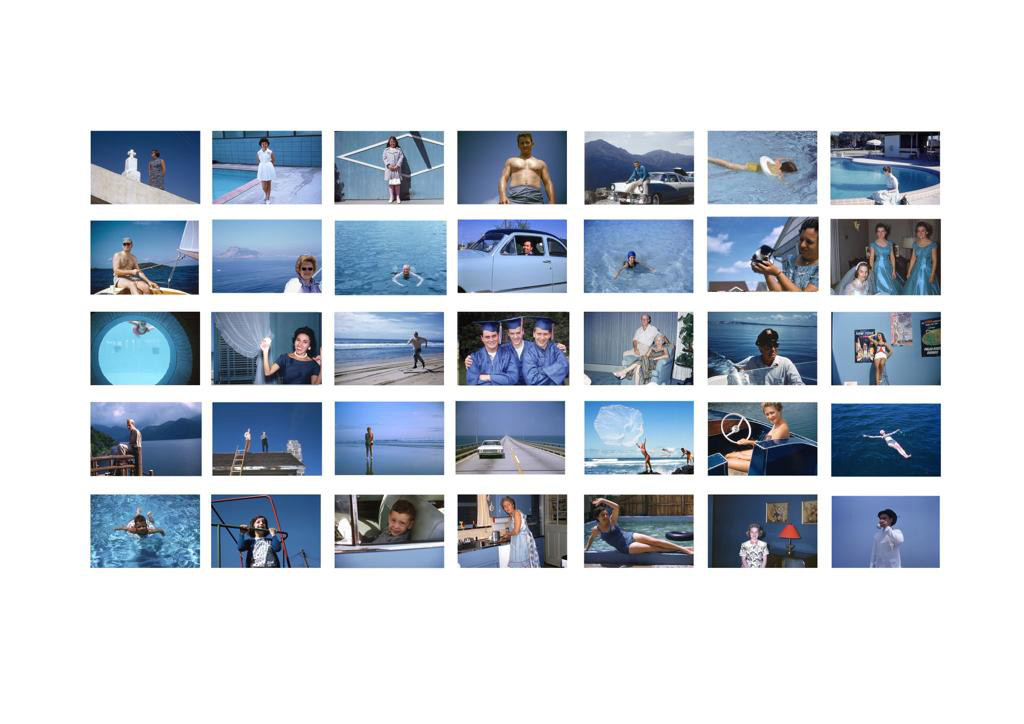 Lee Shulman & The Anonymous Project, Bleu, série Vitraux, 2022
composition de 35 diapositives sous passe-partout
caisson lumineux en bois peint, verre antireflet
édition de 3 (+1EA) – 46 x 57,5 x 9 cm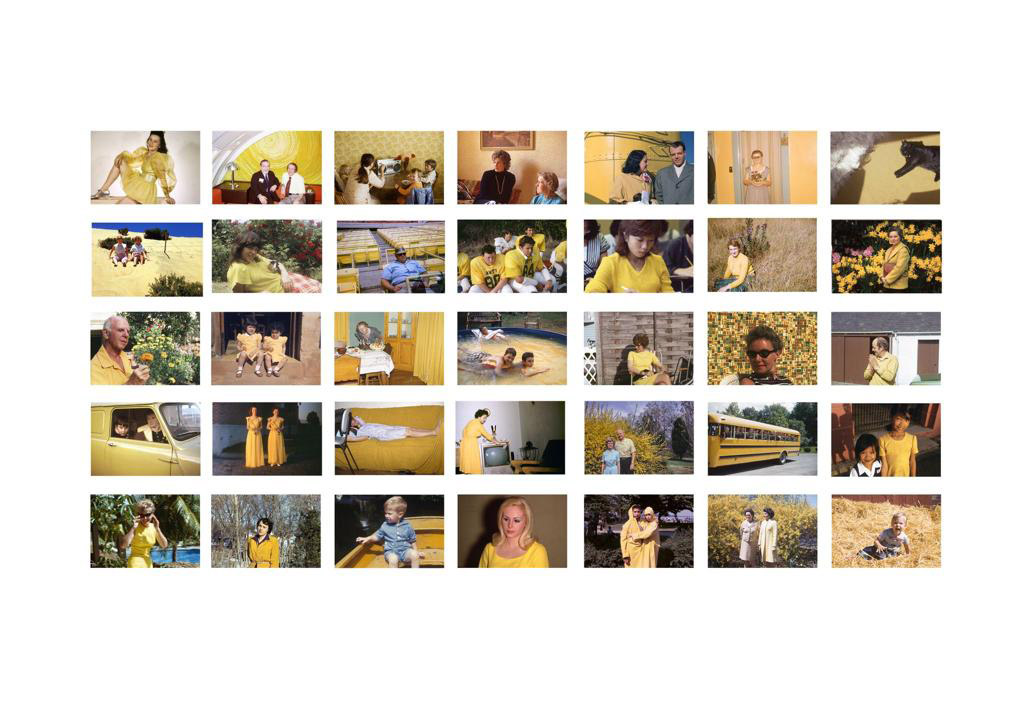 Lee Shulman & The Anonymous Project, Jaune, série Vitraux, 2022
composition de 35 diapositives sous passe-partout
caisson lumineux en bois peint, verre antireflet
édition de 3 (+1EA) – 46 x 57,5 x 9 cm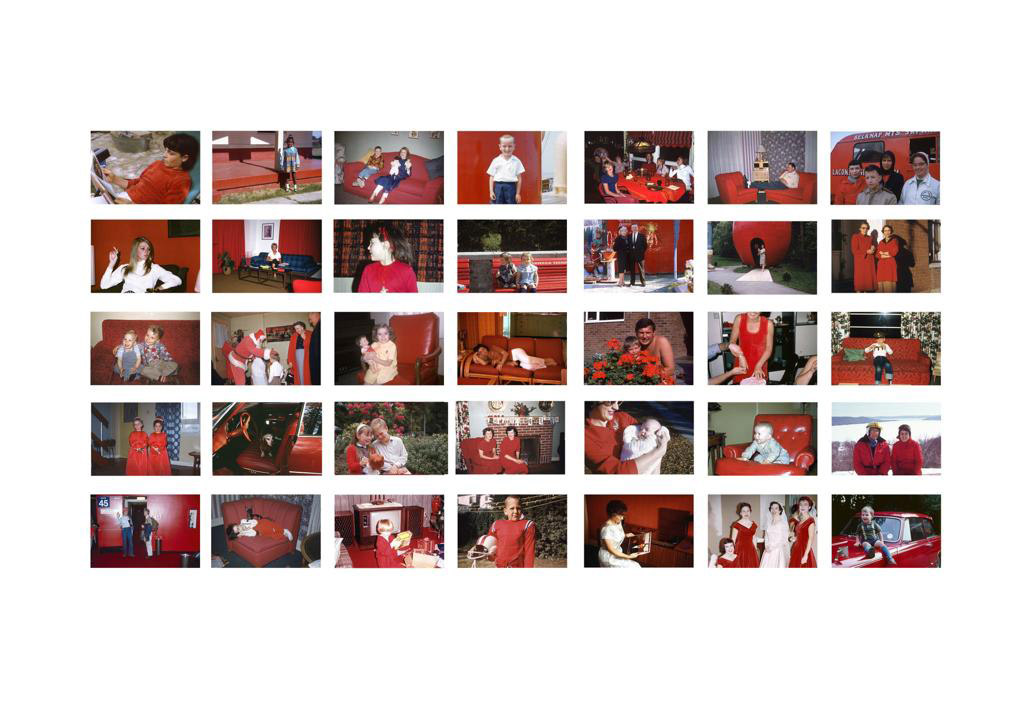 Lee Shulman & The Anonymous Project, Rouge, série Vitraux, 2022
composition de 35 diapositives sous passe-partout
caisson lumineux en bois peint, verre antireflet
édition de 3 (+1EA) – 46 x 57,5 x 9 cm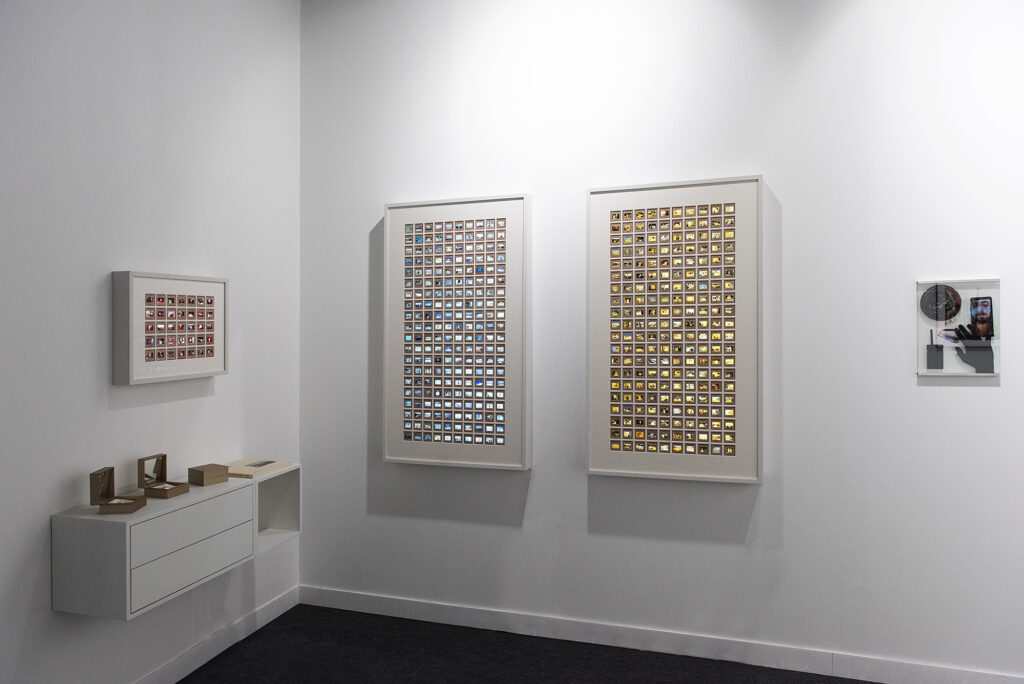 [vue de stand]
Galerie Binome (B29), Paris Photo, Grand Palais Éphémère, 2023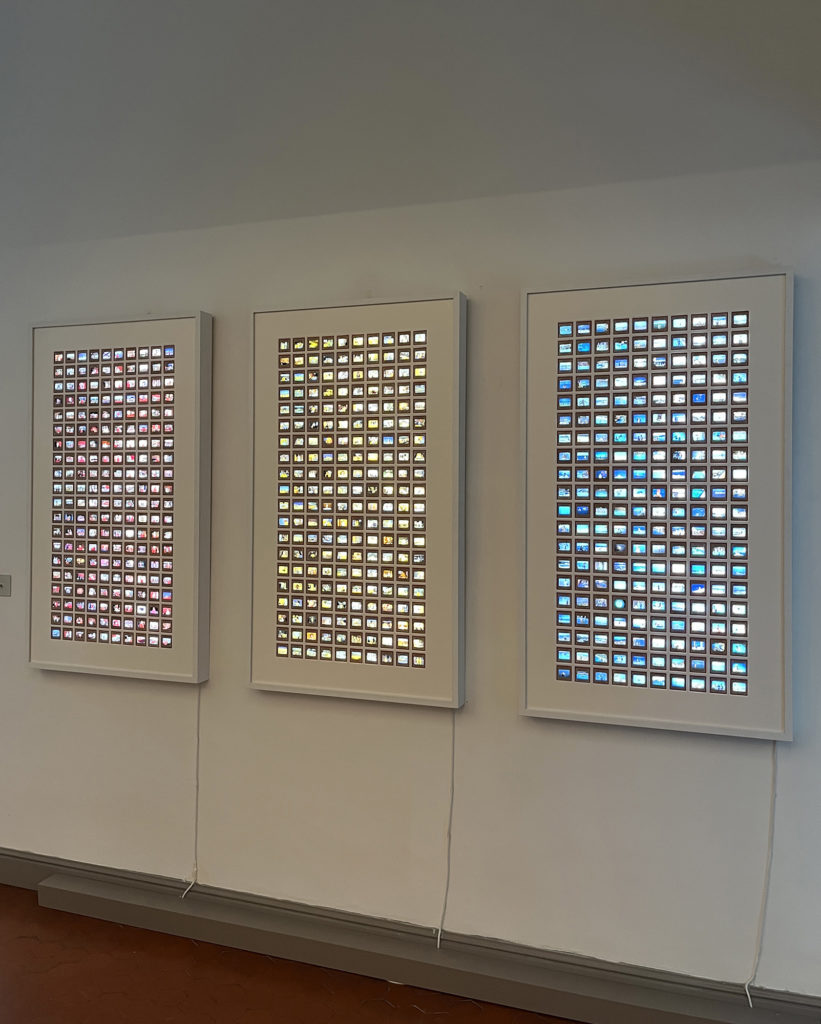 [vue d'exposition]
Reflets & Déjà View, Hôtel Gallifet, Aix-en-Provence, 2023
Lee Shulman & The Anonymous Project, Rouge, série Vitraux, 2022
composition de 200 diapositives sous passe-partout
caisson lumineux en bois peint, verre antireflet
édition de 3 (+1EA) – 139 x 79 x 9 cm
Lee Shulman & The Anonymous Project, Jaune, série Vitraux, 2022
composition de 200 diapositives sous passe-partout
caisson lumineux en bois peint, verre antireflet
édition de 3 (+1EA) – 139 x 79 x 9 cm – épuisée
Lee Shulman & The Anonymous Project, Bleu, série Vitraux, 2022
composition de 200 diapositives sous passe-partout
caisson lumineux en bois peint, verre antireflet
édition de 3 (+1EA) – 139 x 79 x 9 cm
Références des œuvres:
Expositions
Forever young, saison photo de Mérignac – Bordeaux, 2023
Reflets, Hôtel Gallifet, Aix-en-Provence, 2023
Homecoming, French Institute Alliance Française, New York, 2023